Our Services
Serving Chesterfield County, Hanover County, Henrico County, Oilville, Richmond
Macias Lawn Care Inc. in Richmond, VA offers professional lawn care, landscaping, and tree services at competitive prices. Thank you for considering us for your lawn care needs! Please let us know how we can best serve your needs by contacting us now at (804) 494-7300:

* Lawn Care Services
* Landscaping Services
* Landscape Design
* Landscape Installation
* Mulching Services
* Tree Trimming
* Tree Services
* Sod Installation
* Retaining Walls
* Gardening Services
* Edging Services
* Pathway Installation
* Rock Pathway Installation
* Patio Installation
* Mulching/Aeration & Seeding
About Us
Lawn Care Richmond VA
Make the reliable choice with Macias Lawn Care Inc.! Family-owned and operated in Richmond, VA, we are responsible, professional lawn care service providers that serve commercial and residential clients. If you aren't sure where to turn for quality lawn services..."Let Us Make Your Yard Beautiful!"

We are a licensed, honest lawn maintenance company with four years of experience providing services ranging from landscaping services to lawn repair. Our friendly team members are easy to work with and talk to! In addition to excellent communication, we offer responsive customer care from start to finish - we cater to the needs of our customers.

Founded in 2021, Macias Lawn Care Inc. serves Richmond, VA, and neighboring regions. What is our mission? "At Macias Lawn Care, Inc., We Always Strive To Exceed Expectations by Providing an Exceptional and Reliable Service to Our Entire Community Based on Many Years of Experience and a Great Love for Our Craft." Your lawn care project will be completed in a timely manner with careful technique. We understand how valuable your time is and offer punctual service that won't keep you waiting. 10% discounts are available for commercial customers and we offer free estimates on all of our fairly and competitively priced services. Call us now for more information!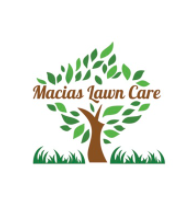 Lawn Care Richmond VA
---
Business Hours
Mon
8:00 AM - 7:00 PM
Tue
8:00 AM - 7:00 PM
Wed
8:00 AM - 7:00 PM
Thu
8:00 AM - 7:00 PM
Fri
8:00 AM - 7:00 PM
Sat
8:00 AM - 12:00 PM
Sun
Closed
Payment Methods
Cash, Zelle, Check